De-stress

~

Clear Your Mind ~ Stretch Your Back ~ Revitalize ~ Detox



Special Offer... $10 Drop Ins "Lunch Express"



Does this photo look like you at the office?
Instead of imagining yourself doing yoga at the office, come a real 60 Minute Express class at Bikram Yoga Farmington Hills on your lunch break!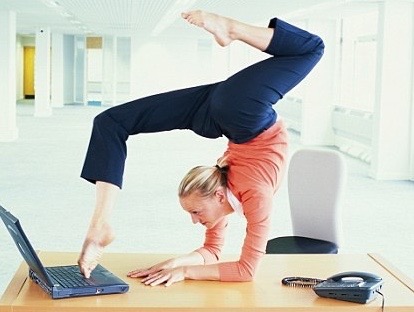 Is this you? Come to Bikram Yoga instead during your lunch break.


Starting June 6th, we offer 11:30am "Lunch Express" 60 Minute Bikram Classes at our Farmington Hills location, Monday through Friday.

Special Offer... $10 Drop Ins
Use Promo Code LUNCHEXPRESS at checkoutThis special drop-in rate applies to the following:
- Bikram Yoga Farmington Hills location
- 11:30am Lunch Express Class
- June 6th through June 10th
>>> Buy Now
Note: lunch is not served at the studio, however you WILL feel amazing as a result of class, and ready to take on the day!
Email any questions to
ian@detroitbikram.com